Products /
Tesa 51008 Black PE Protection Tape
Tesa 51008 Black PE Protection Tape
Product Code: AT51008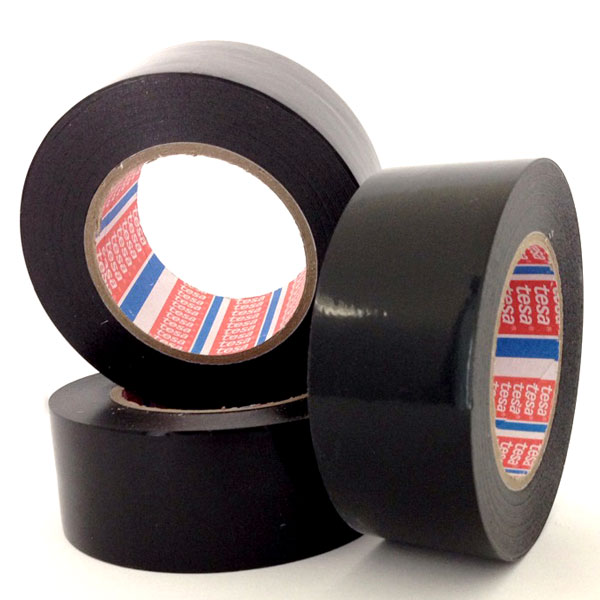 Pricing
Order Qty.
24mm x 66 Meters
36mm x 66 Meters
48mm x 66 Meters
72mm x 66 Meters
96mm x 66 Meters
1-23

Was $5.75

Now $5.29


(8% Off)

Was $8.65

Now $7.96


(8% Off)

Was $11.50

Now $10.58


(8% Off)

Was $17.30

Now $15.92


(8% Off)

Was $22.95

Now $21.11


(8% Off)

24+

Was $4.90

Now $4.51


(8% Off)

Was $7.35

Now $6.76


(8% Off)

Was $9.80

Now $9.02


(8% Off)

Was $14.70

Now $13.52


(8% Off)

Was $19.60

Now $18.03


(8% Off)
Description
tesa® 51008 - The Best Option in PE Protection
tesa® 51008 PE protection tape is ideal for protecting anodised or powder coated aluminium window frames.
The product is UV resistant for 12 months, providing clean removal with no residue. No protection tape is rated to last longer.
The tape has good conformability and adheres well to complex shapes. A major feature of this tape is that it is tearable by hand eliminating tools during application.
Adhesion and release coat allows it to be easily unwound and applied in both narrow and wide rolls.
Click here for Tech Data on this product.
Please note, this product will not stick to textura aluminium. For textura please purchase Tesa 4440.
Specifications
| | |
| --- | --- |
| Product Code | AT51008 |
| Colour | Black |
| Width | 24mm / 36mm / 48mm / 72mm / 96mm |
| Length | 66 Meters |
| Thickness | 110 Micron |
| UV Resistance | 12 Months Outdoors |
| Quantity per unit | 1 |