Products /
Tesa 4440 Precision Mask Outdoor Masking Tape
Tesa 4440 Precision Mask Outdoor Masking Tape
Product Code: AT4440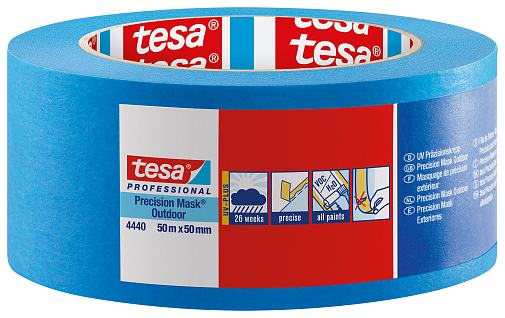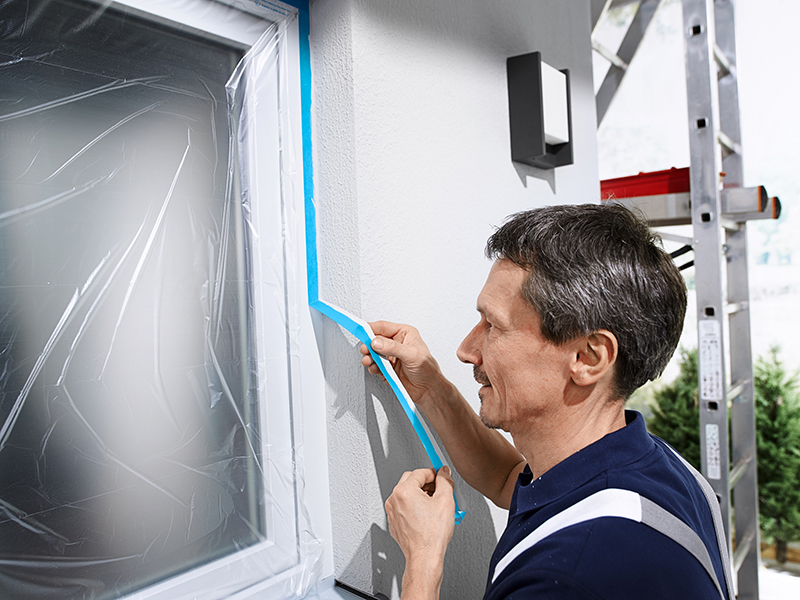 Pricing
Order Qty.
36mm x 50 Meters
50mm x 50 Meters
72mm x 50 Meters
1-17

Was $15.85

Now $15.06


(5% Off)

Was $22.00

Now $20.90


(5% Off)

Was $31.70

Now $30.12


(5% Off)

18+

Was $12.95

Now $12.30


(5% Off)

Was $18.00

Now $17.10


(5% Off)

Was $25.90

Now $24.61


(5% Off)
Description
tesa ® 4440 - Precision Mask Outdoor Masking Tape
The precision painter's tape tesa ® 4440 consists of a particularly tearproof, flat Washi special base which is fitted with a UV-stable adhesive made from acrylate. Since the base material has been additionally waterproofed, the painter's tape can be used outdoors for up to 26 weeks for challenging paint work, including on slightly rough surfaces. Here, it allows creating particularly precise, sharp and clean paint edges.
The high-quality painter's tape is easy to work with, and can be torn by hand. With only one taping off process, several paint coats can be applied, thus allowing professional painters to save time and money. Furthermore, it is compatible with all commercially available paints, lacquers and glazes and can also be used for light plastering work.
Other sizes available on request.
Specifications
| | |
| --- | --- |
| Product Code | AT4440 |
| Colour | Blue |
| Width | 36mm / 50mm / 72mm |
| Length | 50 Meters |
| UV Rating | Clean Removal up to 26 Weeks Outdoors |
| Quantity Per Unit | 1 |