Products /
Tesa 60985 Double Sided Tissue Tape
Tesa 60985 Double Sided Tissue Tape
Product Code: AT60985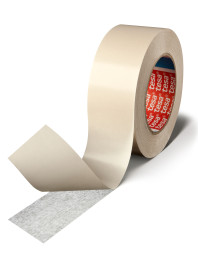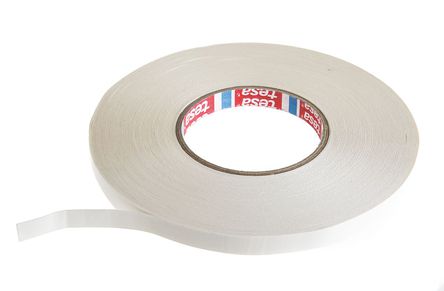 Pricing
Order Qty.
6mm x 50 Meters
12mm x 50 Meters
18mm x 50 Meters
24mm x 50 Meters
48mm x 50 Meters
300mm x 50 Meters
600mm x 50 Meters
1200mm x 50 Meters
1-23

Was $5.20

Now $4.78


(8% Off)

Was $9.95

Now $9.15


(8% Off)

Was $15.50

Now $14.26


(8% Off)

Was $19.90

Now $18.31


(8% Off)

Was $39.80

Now $36.62


(8% Off)

Was $224.00

Now $206.08


(8% Off)

Was $449.00

Now $413.08


(8% Off)

Was $750.00

Now $690.00


(8% Off)

24+

Was $4.75

Now $4.37


(8% Off)

Was $8.95

Now $8.23


(8% Off)

Was $14.95

Now $13.75


(8% Off)

Was $17.95

Now $16.51


(8% Off)

Was $35.90

Now $33.03


(8% Off)

Was $198.00

Now $182.16


(8% Off)

Was $350.00

Now $322.00


(8% Off)

Was $690.00

Now $634.80


(8% Off)
Description
tesa® 60985
tesa® 60985 is a high performance double sided tissue tape coated on both sides with aggressive acrylic adhesive. The thin & flexible construction allows it to conform to irregular surfaces, while the high quality adhesive ensures it adheres securely to many hard to stick surfaces. High temperature resistance of up to 150°C short term makes it suitable in a wide range of applications. Translucent colour.
Application Fields:
Foam and fabric lamination

Window curtain and blind assembly

Mounting metallic and plastic nameplates and control panels

Mounting small signs

Bonding to low surface energy (hard to stick) materials
Available in wider widths as an ideal product for laminating, laser cutting and laser engraving.
If you require a size not listed please contact us and we can arrange for the product to be custom slit to your requirements: sales@adhesivetapes.com.au
Specifications
| | |
| --- | --- |
| Product Code | AT60985 |
| Colour | Translucent |
| Width | 6mm / 12mm / 18mm / 24mm / 48mm / 300mm / 600mm / 1200mm |
| Length | 50 Meters |
| Quantity per unit | 1 |